Cylindrical Taper Ring Gages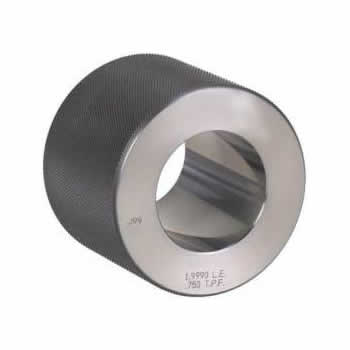 WESTport Gage manufactures cylindrical taper gages to meet your gaging needs. We use specially modified equipment for grinding and measuring a taper.. The ANSI standard on Machine Tapers can be a bit confusing to the average user. If you order a taper ring and plug gage to the ANSI standard they will not true to each other. The machine taper ID is made with a decreasing taper, while the tool holder's OD is made with an increasing taper. The proper ordering procedure is to order a PLUG to the standard and a "check ring" to check the plug for wear, and vise versa the RING to the plug. All Standard Tapers manufactured to ASME/ANSI B5.10 class Z unless otherwise specified.

To learn more about Cylindrical Taper Gages CLICK HERE.