Dial Calipers - 18 - Inch - .001 Inch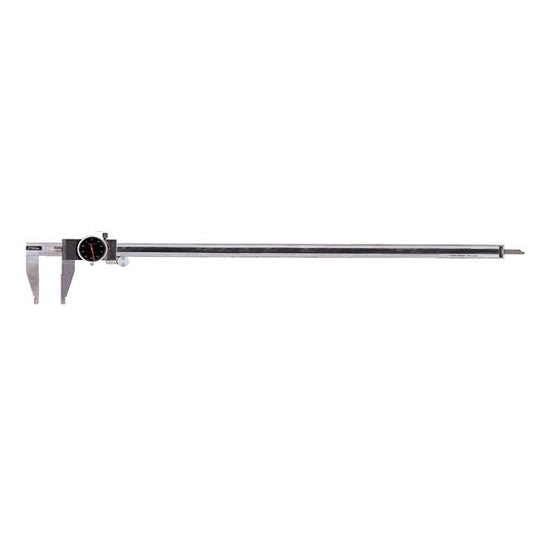 A caliper is a device used to measure the distance between two symmetrically opposing sides. Calipers typically use a precise slide movement for inside, outside, depth or step measurements. WESTport is an authorized distributor of Dial, Electronic (Digital), Vernier and Specialty Calipers. Some caliper types are used for comparing or transferring dimensions.

Fowler's Long Range Dial Calipers"-combines microfine graduations, the protection of a covered rack and the accuracy of a hardened stainless steel rack.

Features:

Dial hand completes one revolution per each .100", large dial"-easy to read graduations.
Inverted covered rack prevents dirt accumulation in rack gear teeth. Self-contained movement eliminates gear misalignment.
Exclusive dual pinion drive mechanism reduces wear on rack and pinion.
Beam graduated in .100" increments.
Thumbroll for rapid setting.
Hardened stainless steel throughout with measuring faces precision ground and microlapped for excep- tional accuracy.
Depth rod on both models.
Knurled lock assures precise settings.
Accuracy = .001" per 6".
Adjustable dial reads directly to .001".
Scale surface is satin chrome finished to prevent glare, reduces operator fatigue; microfine graduations read in inches.
Includes fitted wooden case.
| | |
| --- | --- |
| part | 52-008-018 |
| size | 18 |
| Measure | Inch |
| gradiation | .001-Inch |